Absolute Carer Tells Her Story...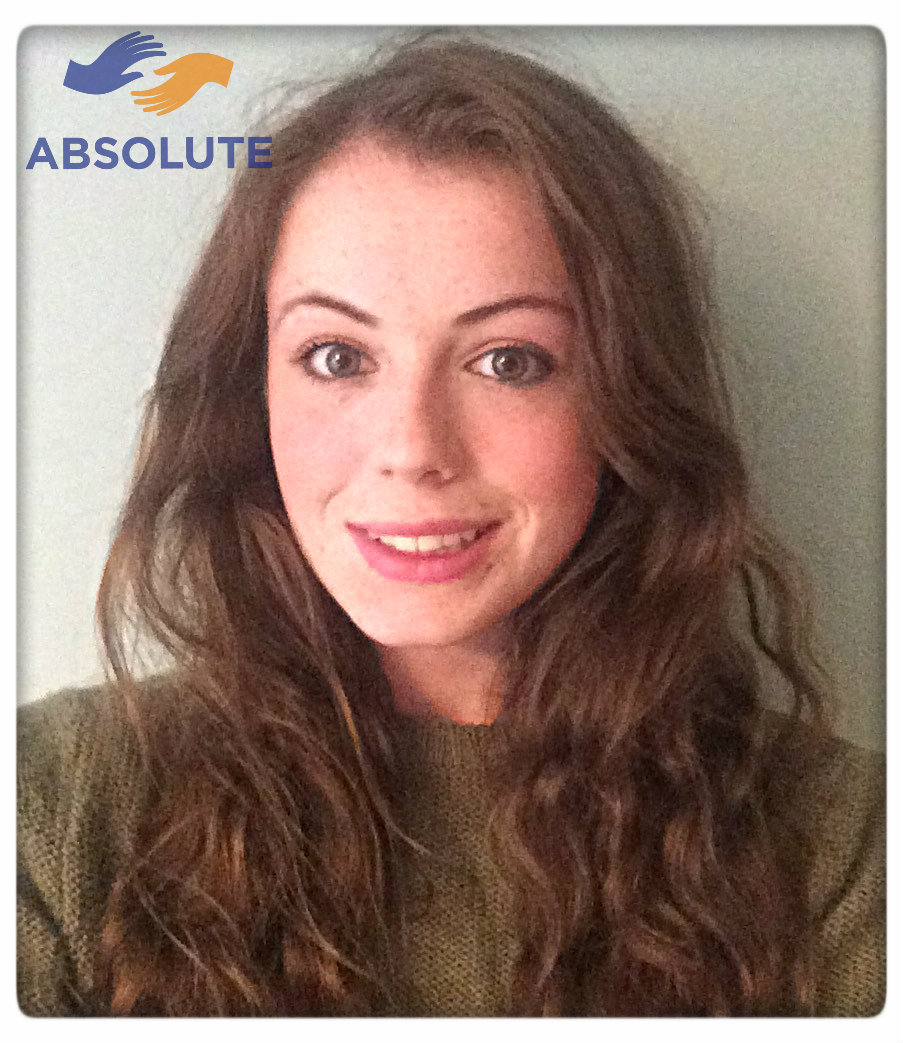 At Absolute Healthcare, we pride ourselves on employing local people, to serve local people. We invest in their training and help them achieve their career goals, and in return we gain valued, loyal staff who stay with us and provide continuity of care to clients.
One of our long term carers, Hannah Willey, from Medstead, started with us as a trainee, and received extensive training and support which has helped her on her journey to University, towards her long term dream of entering into midwifery.
Hannah wanted to share her story, to help inspire other young people in the Alton area to take up caring as a rewarding career and to let clients know a little bit more about the wonderful people we have on our team!
You approached Absolute Healthcare initially for work experience when you were interested in going into midwifery - what happened next?
"I approached Absolute as my mum knew Michael Jeffrey, and they had spoken about me and my future. At the time I was looking at going to University, where I wanted to study Midwifery. Absolute Healthcare helped me a great deal, as I needed to get work experience within the health care sector. I sent them an email asking for some work experience along with my CV, they phoned me up the next afternoon asking whether I could pop in that day for a "chat", and at the end they offered me a job as a trainee! It made me feel good as they thought I had potential even though I was new to care work, but I also knew it was going to be a lot of hard work!
What training were you given when you started in order to carry out the role?
I was given extensive training, including online training covering a wide range of topics including food safety, fire safety, whistle-blowing and professional training from local practitioners in areas like First Aid. My training has continued throughout my time with Absolute, and this is very important for the job, ensuring that my skills and knowledge are up to date and I am carrying out safe practice.
For midwifery, they know it is hard for you to actually get any specific training, so they say any work within health care is good, and it has helped me a lot to understand how the health care systems within the UK operate. I do hope one day I may be able to study midwifery and I will always use the basic skills I learnt at Absolute.
What is it about care work, and the clients you help, that you enjoy?
I love (almost!!) everything about care work. Since a young child I have been a very caring person and working for Absolute only developed this further. It enabled me to build relationships with the client, empowering them to live mostly independently in their own homes. I love talking to them and hearing all their different stories they have to tell me about their interesting lives.
What would you say are the main challenges you face with care work - and does Absolute provide support to help you get over these challenges?
There can be many challenges with care work, there are so many rules, regulations, policies and protocols we have to stick to, ensuring that we carry out safe care. Sometimes problems can occur that have to be dealt with that may bend the rules, when this occurs we are given a huge amount of guidance of what's best to do in that situation. This is a reason why they are regularly updated!
Do you live locally to Four Marks and was it nice to be helping people in your community?
I live in Medstead, and it is nice being so close to my clients as I am able to talk about local news and quite often end up having mutual friends as well being able to save money by cycling between my clients! It is great to know that I am supporting my community which I have lived in and been a part of for a long time!
Why do you want to continue working for Absolute in your holidays?
I continue working for Absolute in my University holidays because I enjoy the work and I don't want to lose the relationships I have built up over the years with clients and carers.
I would highly recommend Absolute to anyone, as I have done many times and now my best friend works there too! They are a great company and Louise and Michael manage the team very well and support everyone, giving great opportunities and providing a very high quality care service."
If you are interested in starting a career with Absolute Healthcare, or receiving care from talented people like Hannah - please give us a call on 01420 768808, follow us on facebook.com/careinhampshire or visit our website www.absolute-healthcare.co.uk