Dementia Friendly Care Service!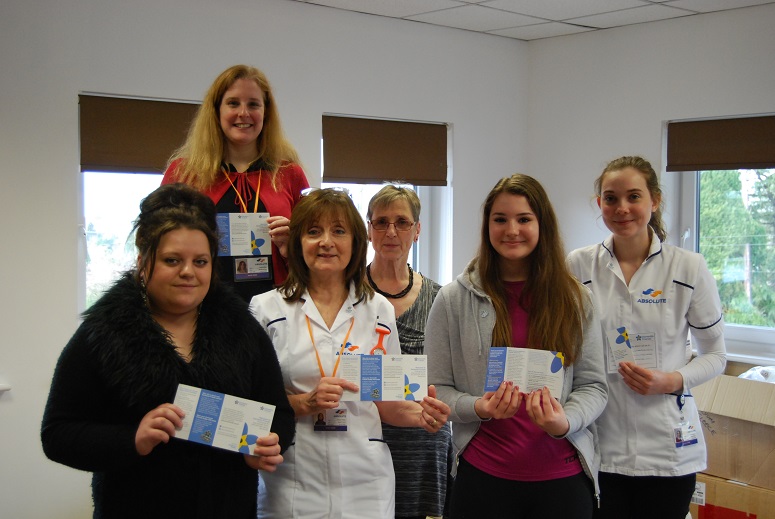 Here's a photo of some of our dedicated carers completing their recent Dementia Training at Absolute Healthcare. This is something we take really seriously and we're investing a lot of money and time in, to ensure our approach to identifying dementia and caring for dementia, is spot on.
We are also starting a series of monthly 'Dementia Friends' sessions for people in the community, to be held in our offices, where people can come and share a cup of tea, chat to us, share their stories, find out about dementia care services in the local community, and more. The first session is planned for the 19th May at 2pm in our offices in Four Marks and anyone is welcome.
We're also working closely with Dementia Friendly Alton, to help with their awareness raising and fundraising activities in the coming weeks. We'll be supporting them when they have a stall at the Alton Market on Tuesday May 17th, so please come and meet us if you're in town. We're also getting a team of care staff together for their Quiz Night on 21st May at Alton Community Centre and hope to see some of you there for lots of fun and fundraising! More details are available on their website.