Live-In care may overtake care homes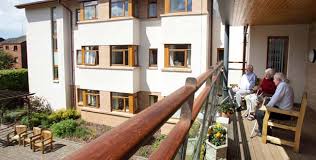 Care homes across the country face a cash crisis, and they are about to find out whether the pressure on them is going to ease.
Since George Osborne announced in the autumn statement last year that councils could increase council tax by an extra 2% to pay for social care, care home operators have been eagerly anticipating a rise in the fees they receive from local authorities. The tax increases took effect from April, so the extra money for councils should start flowing to care homes imminently.
Over 90% of local authorities have chosen to enforce the 2% tax hike. Care homes are being squeezed by a fall in the fees that cash-strapped councils pay for residents, and a rise in staff costs - in a similar way to the squeeze being felt by domiciliary care providers. This squeeze has become more pronounced due to the introduction of the "national living wage", meaning care providers have to pay all staff over the age of 25 at least £7.20 per hour.
The number of beds in care homes in the UK fell by 3,000 last year, the first decline for a decade according to research by industry analysts. In addition, private residents now pay 40% more on average than publicly funded residents for like-for-like services, which critics claim is because care homes are trying to make up the shortfall from state-backed residents. There is also evidence that the quality of care in homes is deteriorating. The Care Quality Commission has found a third of Britain's 18,000 care homes require improvement and 7% are "inadequate".
These statistics might well explain why Live-In Care is becoming an increasingly popular alternative to care homes. Live-In Care can support a resident in their own home, for short or long durations, or even as a permanent measure. The costs are more or less the same as the fees for a residential care home, but the service is not currently funded by council budgets, so it's very much a service at the moment for people who have the means to finance themselves.
Even if more Government or tax payer money does flow through to care homes in the future, it might provide a temporary fix but will not tackle other deep-rooted problems, such as the time it takes for elderly patients to be moved from a hospital to a care home and the increasing numbers of staff leaving the sector.

As Britain's population becomes older, if care homes cannot be sustained to a good enough service level or quality, Live-In Care could take over and plug the gaps – but councils would still be forced to help care providers pay for the increase in Live-In care wages. Either way we look at it, whether your preference is to be cared for in a home or in your own home, the sector's future is not sustainable without yet more Government support and people planning for their own care in later life....